This webinar was held on Wednesday 14th December at 15:00 GMT
We were discussing nuclear threats and doctrine concerning the Ukraine conflict as well as nuclear weapons modernisation, the prospects for nuclear arms control and ideas on nuclear risk reduction.
Our panel :
Shannon Bugos, Senior Policy Analyst at the Arms Control Association
Dr Tim Street, Secretary of British Pugwash
David Cullen, Director of Nuclear Information Service
Bios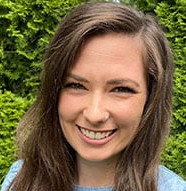 Shannon Bugos
Shannon Bugos is a Senior Policy Analyst at the Arms Control Association, where she contributes research and analysis, reports for Arms Control Today, and creates and updates Arms Control Association online resources.
Prior to joining the Arms Control Association, Shannon was the Communications and Writing Manager at Truman Center for National Policy and Truman National Security Project. She was a research assistant in the International Scholars Program at the University of Notre Dame, coding IHS Jane's Defense and Security Reports to determine the involvement level of a country's military in mass atrocity or genocide.
Dr Tim Street
Tim obtained his PhD from Warwick University in 2018. His first book, 'The Politics of Nuclear Disarmament' was published by Routledge in 2021. He is a board member of Nuclear Information Service and has been working on peace and disarmament issues since 2005.
Tim has worked with: Campaign Against Arms Trade, the International Campaign to Abolish Nuclear Weapons, British American Security Information Council, Oxford Research Group, Conscience and Drone Wars.
David Cullen
David joined NIS in 2016 as Director, main researcher and spokesperson. He is the author of several reports for NIS, including Trouble Ahead and Extreme Circumstances.
David's background is in environmental, social justice and disarmament campaigning. David previously worked for the International Coalition to Ban Uranium Weapons. He is a trustee for the Conflict and Environment Observatory.